Who doesn't love giveaways? I know I do, and Literary Exploration is throwing a big bash for hitting 800 followers on her blog!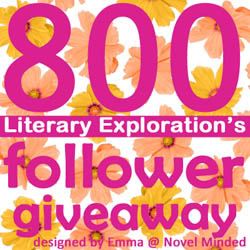 We know there's at least a copy of Shatter Me by Tahereh Mafi (See my review
here
and a copy of Under The Never Sky by Veronica Rossi! What else is in there? Go sign up for the giveaway by clicking on the button and maybe you'll be the one to find out!
Happy reading!